Trusted by 5,000+ Global customers

API Discovery Key Features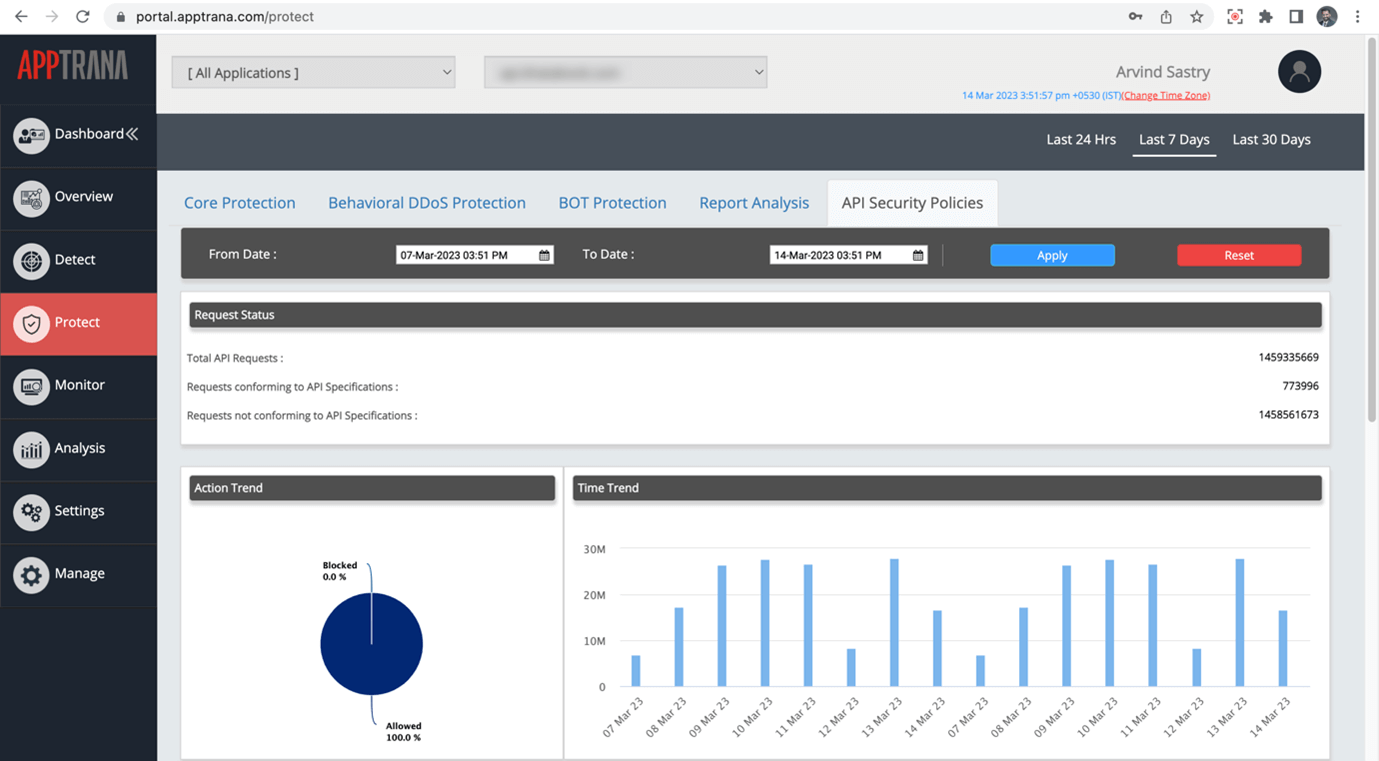 Identify your APIs
Generate an inventory of all your existing APIs. Find shadow, rogue, and zombie APIs.
Not Just A Firewall But A Full Stack For Securing Web Applications And API
Cloud based deployment of 60+ applications working well
Reviewer Function: IT Security and Risk Management
Company Size: 50M - 250M USD
Industry: Finance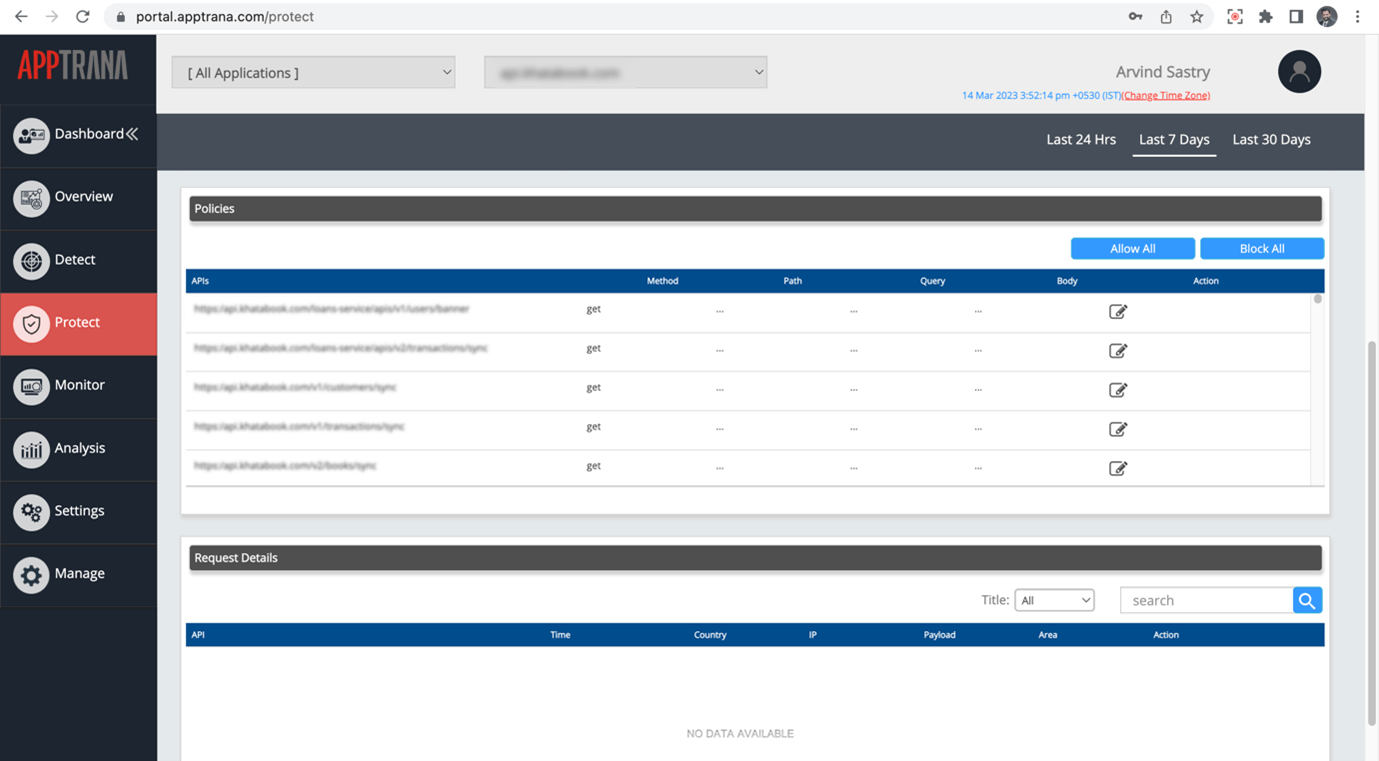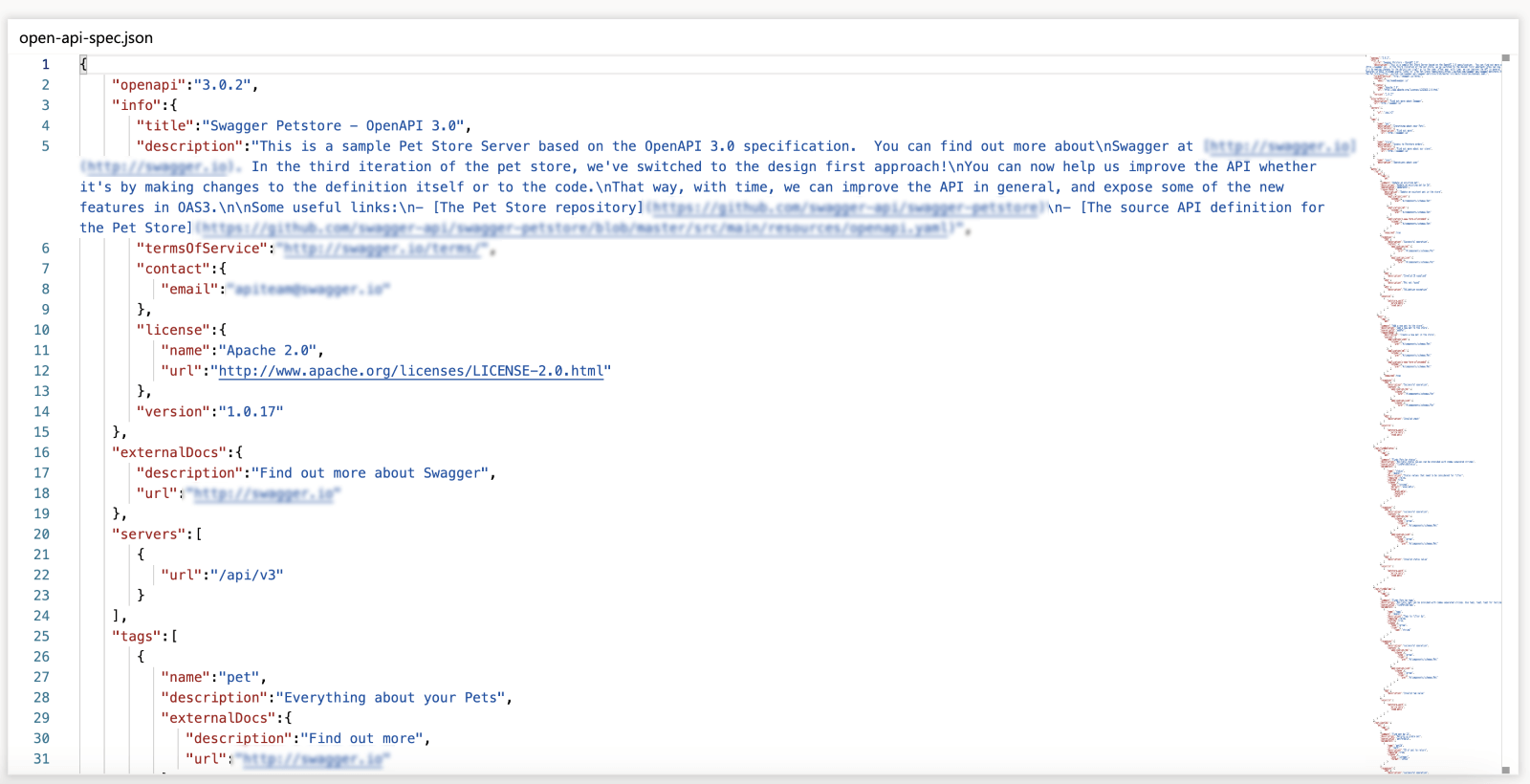 Automated API Documentation
Generated OpenAPI specification file (Swagger 3.0) automatically with pre-filled details. Add/edit the API definitions on the fly per your latest business needs. Optionally, deprecate APIs that shouldn't exist.
Proactive And Fully Featured API Protection
I bought this because it is incredibly advantageous to our company. Cyberattackers apply different types of command injections to acquire access to our mission-critical resources but the Apptrana firewall is a powerful firewall, unlike other firewall options, which can bear all types of attacks and make sure that no one gets illegal access to our system
Reviewer Function: IT Security and Risk Management
Company Size: 1B - 3B USD
Industry: IT Services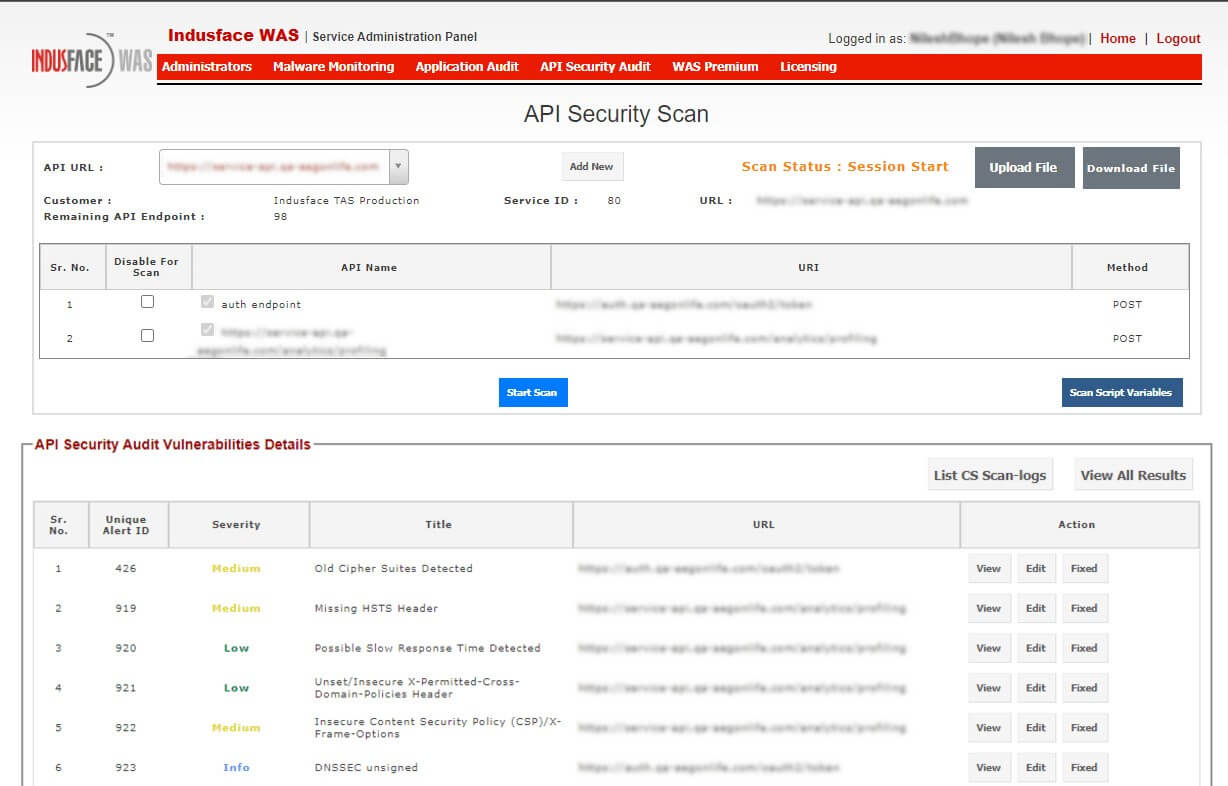 API Vulnerability Scanning
Identify vulnerabilities in APIs before hackers do so through dynamic "The Infinite API Scanner" - augmented by manual penetration testing to uncover even business logic vulnerabilities. Perform unlimited scans.
Total Application Security Offering With WAF CDN Website Scan, Bot/DDOS Mitigation & 24x7
A fully integrated comprehensive offering providing a 360 degree view of the application security risks, actionable steps backed with 24x7 managed services to mitigate those risks instantly with the WAF and a solid team to support us with the product.
Reviewer Function: IT Security and Risk Management
Company Size: 1B - 3B USD
Industry: IT Services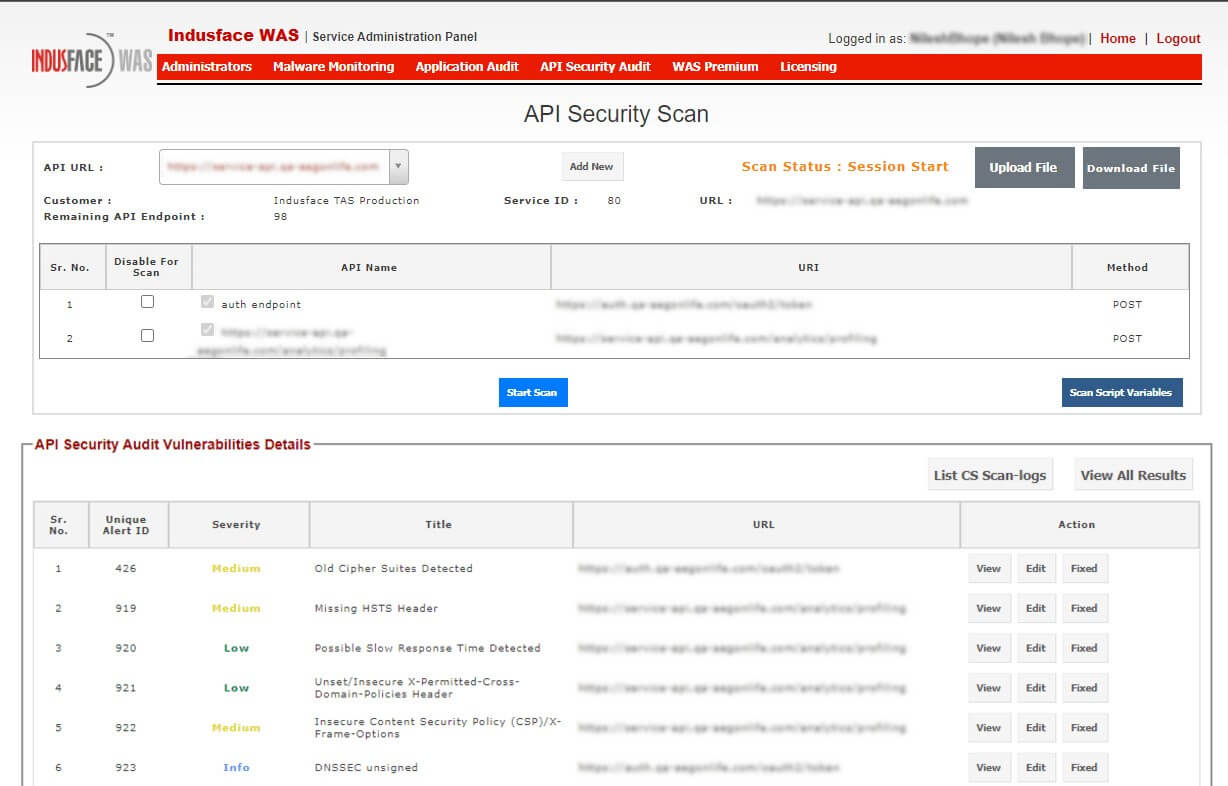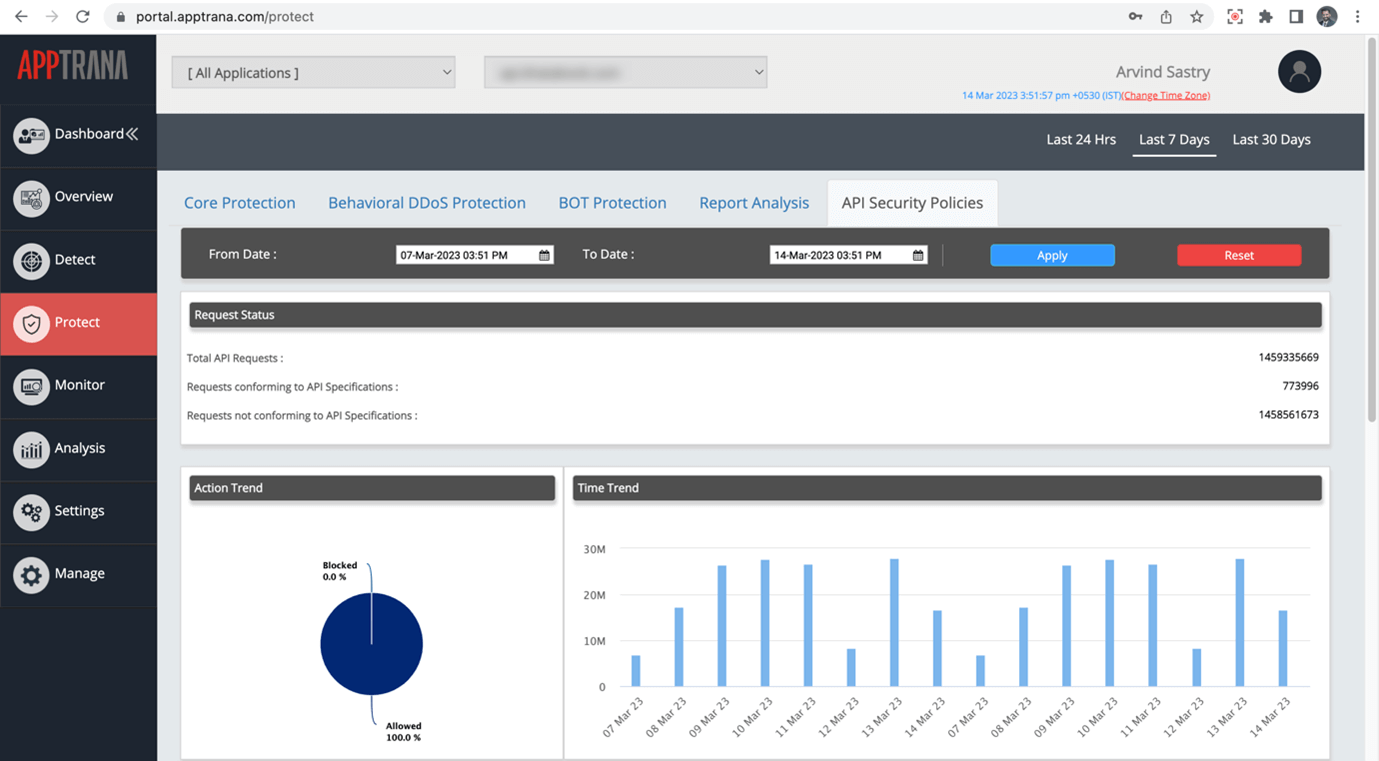 Protect APIs
Select the APIs to protect (including deprecated APIs) with a positive security model. Automate security policies with the click of a button and protect APIs from DDoS, Bot and vulnerability attacks.
Compelling Value With Zero False Positive. Fully Managed Cloud WAF
The deployment was in block mode instantaneously without false positives and Indusface Managed services took care of monitoring for False positives on every security policy update to ensure the application works with security turned on always
Reviewer Function: IT
Company Size: 500M - 1B USD
Industry: Finance


Onboard your websites / API sites

Discover all your APIs and download an auto-generated OpenAPI specification file

View, edit, and add the API definitions instantly

Protect them with the positive security model

Monitor & analyze the APIs in real-time
Our Happy Clients Say About Us
As one of the leading banks in India, securing application infrastructure is critical for us. Indusface's Total Application Security package allows us to scan vulnerabilities continuously and prevent attacks. Indusface also provides the unique benefits of expert handling and tuning on custom rules with round-the-clock traffic monitoring and protection through on-premise appliances.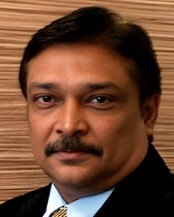 - Deval Mazmudar - CISO, IndusInd Bank

We were looking for a WAF that focuses on attacker behaviour rather than variance signatures to mitigate the risk from application vulnerabilities. We decided to take the leap and partner with lndusface to protect our enterprise application footprint.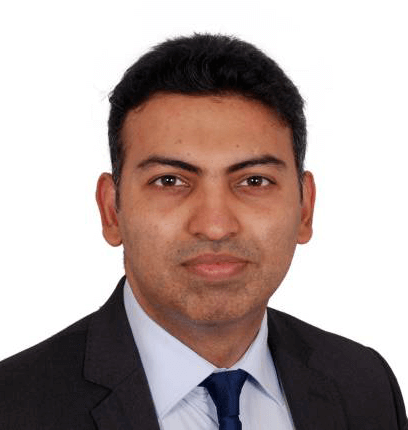 - Dilip Panjwani,
Global Head - Cybersecurity Practice
& CoE, LTIMindtree