How is Indusface WAS Different?
Designed for Comprehensive Scanning
Indusface WAS with its automated scans & manual pen-testing ensures none of the OWASP Top10, business logic vulnerabilities and malware go unnoticed.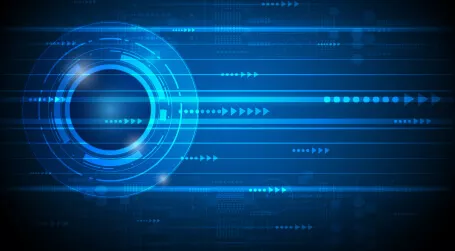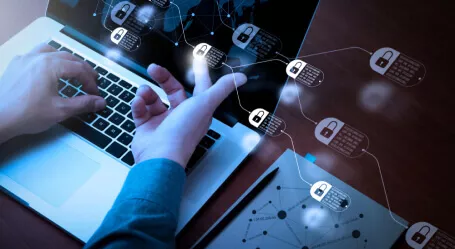 Built for Developers
With zero false positive guarantee and comprehensive report with remediation guidance, Indusface web app scanning ensures developers quickly fixes vulnerabilities.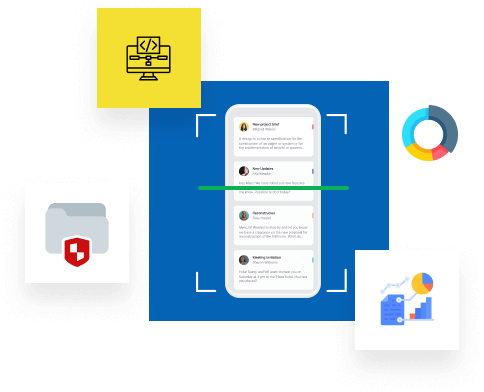 Comprehensive Coverage
The proprietary scanner built ground up, keeping js framework driven, single page applications in mind to provide complete & intelligent crawling.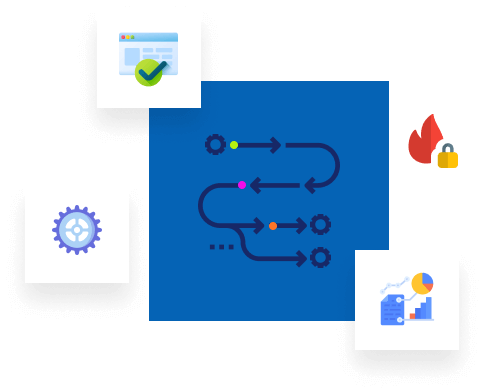 Deep & Intelligent Web Application Scanning
With latest threat intelligence, get extensive web app scanning for vulnerabilities, and malware. Support on a functional understanding of logical flaws for an in-depth security audit.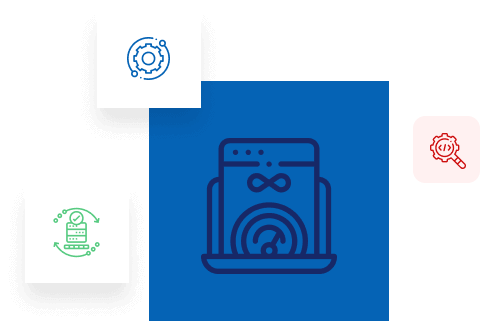 Unlimited Scanning to ensure complete coverage of OWASP Top 10 vulnerabilities
Efficiently detect most common application vulnerabilities validated by OWASP and WASC. Get immediate detection of new vulnerabilities as a result of application changes & updates.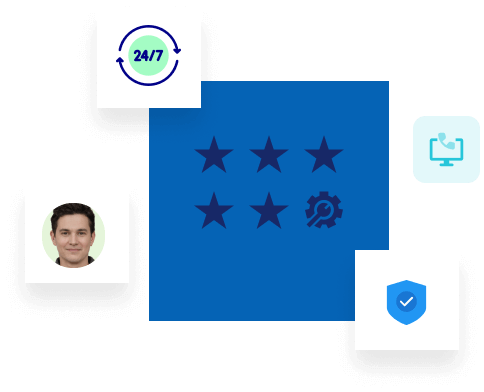 Zero False Positive Assurance
Backed by 24*7 support, get experts provide proof of concept for vulnerabilities to ensure zero false positives and remediation guidance to ensure quick fix.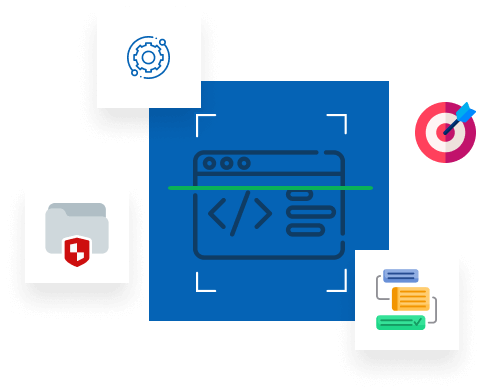 Business Logic vulnerability checks
Extensive auditing for application specific business logical vulnerabilities. Support on functional understanding of logical flaws for in-depth security audit.
Learn More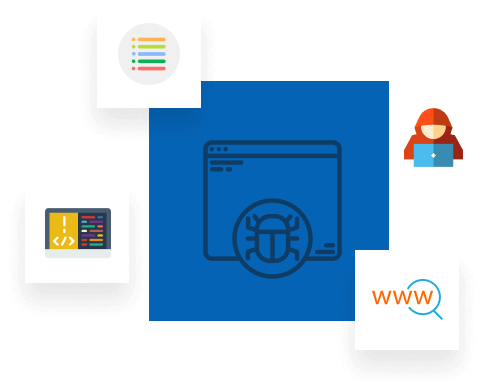 Malware Monitoring & Blacklisting Detection
Ongoing monitoring of malware attack vectors and identification of newly discovered malware that have been effectively used and deployed by hackers.
Indusface Web Application Scanner Ensures blacklisting tracking on popular search engines and other platforms. External URL blacklisting check helps you to protect your customers from visiting "hacked" or "infected" applications which can potentially transfer malware into your applications.
Pricing
Premium
$199
$199/app/month billed annually
Managed Risk Detection
Includes Advance Features Plus
Managed Pen-Testing
Unlimited Proof of Concepts
Schedule Scans
Daily Scans
Managed 24*7 Support
ADVANCE
$49
$49/app/month billed annually
$59/app/month billed monthly
Comprehensive Risk Detection
Includes Basic Features Plus
Unlimited Automated App Scans
Complete Vulnerability Details & Remediation
5 Proof Of Concept
Defacement Alerts
Malware Scans
Blacklisting Checks
Infrastructure Vulnerability Scans
Try Free
14 days Free, No Credit Card Required
Risk Detection
Biweekly Automated Application Scans
OWASP Top 10 Threat Detection
Sans 25 Vulnerability Detection
Scan Behind Authentication Page
5 Vulnerabilities Detail & Remediation
AA Scan Seal
| Features | WAS Premium | WAS Advance | WAS Basic |
| --- | --- | --- | --- |
| Managed Web Application Security Scanning | Unlimited | Unlimited | Bi weekly |
| No. of Pages Scanned | Unlimited | Unlimited | 250 |
| No. of Application Credentials | 2 | 1 | 1 |
| Top 25 Vulnerabilities Detection | | | |
| Manual verification of Vulnerabilities by experts | Unlimited | Limited to 5 requests | |
| Malware Monitoring | | | |
| Blacklisting Detection | | | |
| Vulnerability assessment of Infrastrucure | | | |
| Defacement Protection | | | |
| PCI DSS and CERT compliant Manual Penetration Testing by expert | | | |
| Remediation Guidance to fix vulnerabilities | Unlimited | Unlimited | 5 |
| Vulnerability Revalidation checks | | | |
| Informative Dashboard | | | |
| Indusface Trust Seal | | | |
| Managed by Security Experts | | Limited | |
| Technical & Customer Support (email & phone) | | | only E-mail Support |
| ISO 27001 Certified Support Centre | | | |
| | SIGN UP | START FREE | START |
Trusted by 2000+ Global Customers
Frequently asked questions, answered.
WAS is a complete scanning tool. It offers vulnerability assessment, application audit and malware monitoring. It is a zero touch, non-intrusive cloud-based solution that provides daily monitoring for web applications, checking for systems and application vulnerabilities, and malware. One of the key aspects of WAS is its ability to detect malware and defacements of websites.
No changes are required on the website either. The monitoring is done remotely and we can detect both known as well as unknown malware in website. We have been researching and innovating for a couple of years in this area and are the best in class for such technology. We have dedicated our research, engineering and development teams to track latest malwares, threats and their behavior. It allows us to constantly refine and improve our technology and solutions to serve our customers better.
It is activated online over the web itself and the customer receives a notification via email with details of the activation. There is no need to download the software into your computer.
The Web Application Scanning tool is architected on globally accepted best practices such as OWASP, OSSTMM, SANS and NIST using a combination of tools and manual techniques through certified analysts. It is hosted and delivered from SAS 70 Type 2 certified secure data center.
The presence of an Indusface seal certifies that the particular website is scanned and certified on a daily basis to pass the Web Application Security Scan. The "live" Indusface 'Tested' Seal appears on the website with that day's corresponding date only when the website passes the daily Web Application Scanning. This assists the website owners to gain the trust of their customers who feel safe when accessing such websites. Criteria of a 'PASS' scan means that the web application is free of any vulnerabilities. A criterion of a 'FAIL' Scan status means that vulnerabilities are present, and some of them have a severity of 4 which is HIGH or which is CRITICAL. If any kinds of vulnerabilities or malwares are found on the website, the secure site seal will be there on the website for next 72 hrs but the date will not be updated till the risk or threat is over. If the website owner does not take any action or however, if the errors are not fixed even after 72 hrs, the secure site seal will disappear though the scanning will still continue. Once the error is fixed and there are no vulnerabilities or malwares found on the website, the secure site seal will reappear on its own with the updated date and the mention of ' TESTED' again beside it.
Here is a list of 10 most dangerous website security mistakes that you must avoid.
Read Blog
Ready to get started?
Try Indusface WAS for Free