How is AppTrana Web Application Firewall Different?
Designed for Comprehensive Protection
By identifying the vulnerabilities in the application and patching them instantly, AppTrana WAF Protection is the only solution that tailors protection based on application need.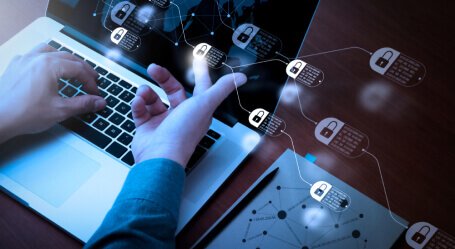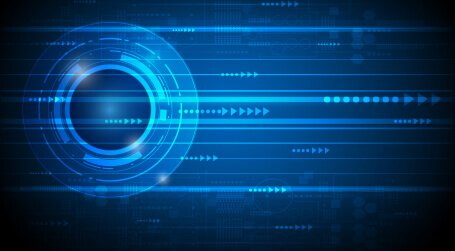 Security Partner who works as your extended team
Only web application protection solution that provides a complete managed security service, working as your extended team to meet your security needs.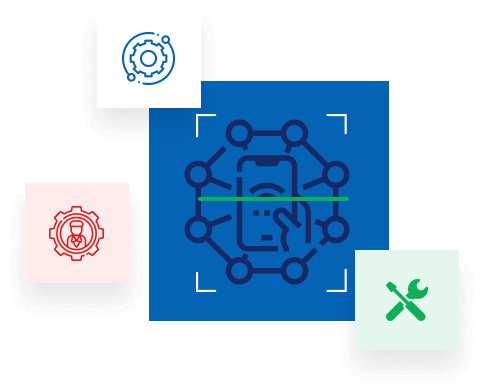 Detect your Risks Continuously
Continuously identify your application security posture with web security firewall through automated security scans and manual Pen-Testing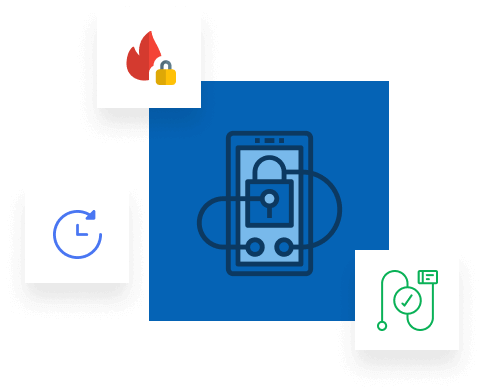 Protect your Application Immediately
Combination of always-on security and expert created surgically accurate security rules to patch the vulnerabilities through Indusface WAF with assured zero false positives.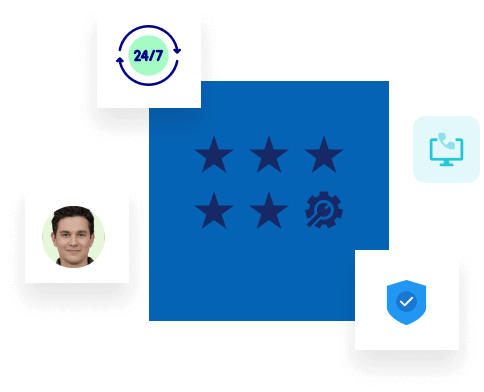 Ensure round-the-clock Availability
All surge in traffic is not a DDoS. Have experts monitor traffic and prevent DDoS before it happens with a fully managed web application firewall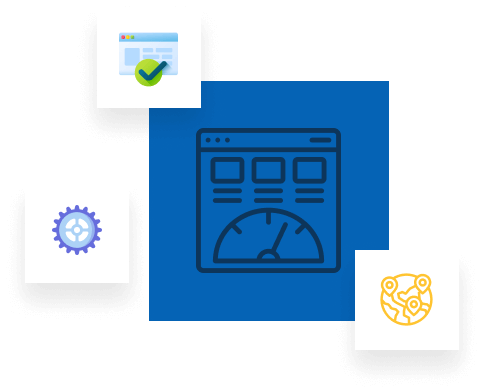 Improve Website Performance Instantly
Instant Whole Site Acceleration (Content Delivery Network) using distributed Global Edge Locations.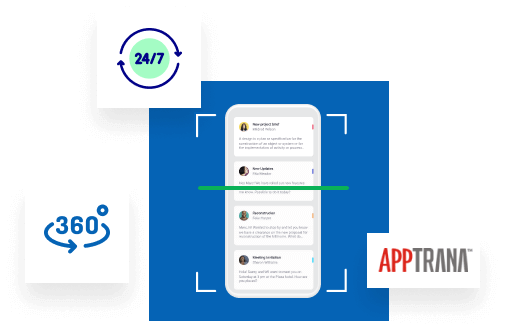 360° view of your Application Security
24*7 visibility of the risk posture and business impact via the integrated AppTrana WAF portal.
Pricing
Premium
$399
$399/app/month billed monthly
Fully Managed Site Security
Includes Advance Feature Plus
Managed Pen-Testing
Managed Custom-Rules
Managed False Positive Checks
Managed DDoS Mitigation
Managed Bot Mitigation
24*7 Monitoring by Security Experts
Blacklisting Checks
Infrastructure Vulnerability Scans
ADVANCE
$99
$99/app/month billed monthly
Comprehensive Site Security
Unlimited Automated Scans (DAST)
OWASP Top 10 Threat Detection
SANS 25 Vulnerability detection
Scan behind Authentication Page
Web Application Firewall
Whole Site Acceleration (CDN)
DDoS & BOT Mitigation
PCI DSS 3.2 Compliance
Support FOR SSL Certificate
Features
WAF Premium
WAF Advance
Risk Detection
Managed Web Application Security Scanning
Unlimited
Unlimited
Full Support of HTML5, AJAX and JSON
No. of Pages Scanned
Unlimited
Unlimited
No. of Application Credentials
Unlimited
Unlimited
Coverage for OWASP Top 10, PCI DSS 6.5.x and SANS Top 25 Vulnerabilities Detection
PCI DSS and CERT compliant Manual Penetration Testing by experts
-
Manual verification of Vulnerabilities by experts
Unlimited
Limited to 5 requests
Remediation Guidance to fix vulnerabilities
Vulnerability Revalidation checks
Risk Protection
Layer 7 Protection through Web Application Firewall
Always On Protection through Advance Security Rules
Platform Specific Security Rules
Zero day Vulnerability Protection
Blacklisting IP's & countries
Ability to exempt certain URI and IP through whitelisting
PCI DSS 3.2 Compliance
Intelligent Protection through Anomaly based risk scoring
-
Data Transfer included in the plan
150 GB/month
30 GB/month
DDOS Mitigation
Protection against Layer 3, 4 Volumetric attacks
Protection against Layer 7 DDoS attacks
Reputation checks for client IP and blacklisting of malicious IP
Protection of Origin IP address against DDOS attacks
Protection against Hot-Linking
BOT Mitigation
Check for pretender bots through IP checks
Validation of Bot Signatures and blocking bad bots
Captcha Challenges to prevent malicious bots, protect against DDOS attacks
Risk Monitoring
Experts written custom rules to virtually patch application specific vulnerabilities
Unlimited
Limited to 2 requests
False Positive monitored premium rules
-
Advance DDOS mitigation support for complex Layer 7 DDOS attacks
-
Automated whitelisting of legitimate Search Engines & Bots
SLA based customization and propagation of security rules
-
24x7 management by certified application security experts
-
ISO 27001 Certified Support Centre
Whole Site Acceleration (Content Delivery Network)
Content Optimization
Static Content Caching
Dynamic Content Caching
Manual Cache Purge
Custom Cache Header
SSL
Free LetsEncrypt DV SSL Certificate
Option to buy Entrust OV or EV Certificate
Custom SSL Certificate
Administration
Zero Down time on-boarding
Highly available and scalable architecture
360° visibility into application security posture through unified AppTrana portal
Support for WAF Integration with 3rd party CDN
No hardware, software or tuning required
Support through Email, Chat and Phone
24* 7
24* 7
SIGN UP
START FREE
Trusted by 2000+ Global Customers
Frequently asked questions, answered.
Absolutely. We ask for no credit card while you sign-up. You can enjoy all the services of an Advance plan for 14 days absolutely free in any of the deployment model (cloud, AWS marketplace or Virtual appliance).
In the marketplace and virtual appliance model, WAF is deployed in your data center. However the vulnerability and attack data are synched with the centralized portal hosted in AWS by indusface. In the cloud deployment model Indusface in partnership with Tata Communications gives you the 4th largest Tier IP backbone which ensures reduced latency and improved user experience for your website users. It has more than 400 POPs across 5 continents and operate more than 1 million sq ft of data centre space in 44 locations worldwide. With 24% of the world's internet routes on our network, we offer greater flexibility and performance. Tata's Content Delivery Network offers the most direct routes between your content and your end users, and is uniquely engineered to reach both developed and emerging markets directly and quickly.
Yes. In all deployment modes we provide 3 levels of controls to turn off the solution.
Log Mode – All rules in WAF will be in log mode and logging them as suspicious and not taking any action to block the request.
Disable Mode – The entire WAF will be disabled and the solution will be only in reverse proxy mode.
Bypass Mode – The entire cloud AppTrana Infrastructure will be bypassed and the traffic will be sent directly to your server.
All of this is done without any downtime.
Yes, in the AWS marketplace and Virtual appliance deployment model we allow you to configure the SSL in our WAF deployment or you can choose to have a termination of SSL in your Load balancer and have the WAF traffic as internal non SSL traffic. We provide flexibility in this deployment and configuration option.
In the Cloud model we allow customers to provide their own certificate or get a free one automatically provisioned by Indusface.
Here is a list of 10 most dangerous website security mistakes that you must avoid.
Read Blog