Role:
Indusface is on the lookout for a talented individual that is passionate about Java development, Application Security, Scalability, and User interface development to join us as a Software Engineer to work on our Web Security products. The individual will be joining a team with a proven track record in Bangalore India and be a part of our Indus Guard Suite of Products Unit.
Job Description:
Develop high volume, fault tolerant and scalable backend systems for the Indus Guard Suite of Products
Developing modern, responsive front-end for the Indus Guard portal
Researching technologies like machine learning, anomaly detection for web application scanning and protection
Analysing and troubleshooting defects and providing solutions for the existing solution
Candidate Profile:
3+ years professional experience in Java Web Application development especially UI development.
UI development skills using JavaScript, jQuery, Backbone, AJAX/RESTful.
Experience in developing rich UI using ExtJS/JQuery/AngularJS/any UI framework.
Experience in basic SQL database programming, MVC, Core Java/JEE, web servers like Apache/Jetty.
Very strong interpersonal and communications skills.
Strong data analysis skills, ability to solve complex problems independently and generate innovative solutions.
Fast learner, flexible and able to work well within a cross-functional team environment.
Must have independently executed projects in early stages.
Ability to think/act strategically and tactically.
Must have contributed to architecture and design of software solution
Good to have:
Contributions to Open Source
Experience with GWT
Familiarity with Linux operating system
Experience with profiling and optimizing applications.
Have a friend who
would love this?

Share with your network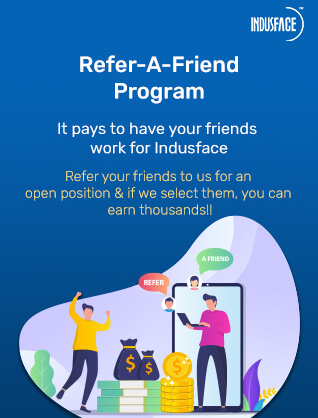 Fully Managed SaaS-Based Web Application Security Solution
Get free access to Integrated Application Scanner, Web Application Firewall, DDoS & Bot Mitigation, and CDN for 14 days

Indusface is the only cloud WAAP (WAF) vendor with 100% Customer Recommendation for 3 consecutive years.
A Customers' Choice for 2022 and 2023 - Gartner® Peer Insights™