Challenges of an Indian Startup
Indusface CEO's Lessons Learned and the Promise of 'Make in India'
INDIA, 19th February 2015: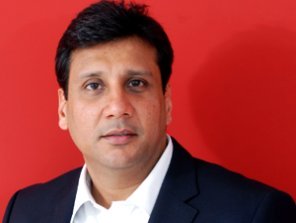 Listen to the inspiring interview with Indusface CEO, Ashish Tandon as he talks to the Information Security Media Group about bootstrapped security startups in India and how they can overcome challenges to complement Modi government's 'Make in India' campaign

The entry barriers to Indian product startups have been great in the past, and the nuances of the security domain make for a very complicated canvas to navigate. But the Modi government's 'Make in India' campaign may prove to be a boon for many bootstrap companies, says Ashish Tandon, CEO of security startup Indusface.
"Infusing investment, leveraging the existing VC infrastructure and generating demand through government procurement are some of the ways in which the technology product startup ecosystem can get a sustainable shot in the arm," Tandon says.
In the U.S., for instance, the federal government is the biggest buyer of technology. If there is an available product that is technically capable in this space, India's government should shop locally so that innovation can be incubated, he says.
"I think there is an intent, but it needs to get structured and properly notified," Tandon says. "Ensuring that the supporting infrastructure is in place will have a multiplier effect and give an impetus to startups"
In this exclusive with Information Security Media Group, Tandon shares Indusface's story and challenges faced by Indian security product companies and shares a seasoned veteran's advice for budding security startups, new to the game.
He also shares some focused insight on:
The business environment for an Indian security product startup;
Policy and moves to make 'Make in India' sustainable;
Security Trends in the Indian technology marketplace.
Tandon is the Chairman and CEO of Indusface. Indusface develops total application security solutions that detects, defends and protects application assets. Tandon is a serial entrepreneur and prior to founding Indusface, Ashish has led several ventures in the areas of Internet, Software & Security. Ashish is also a founder, investor and board member of OpenClove (www.openclove.com), a technology company delivering cloud-based mobile and video communication solutions with Telco-grade reliability.
News Sources:
http://www.inforisktoday.in/interviews/challenges-indian-startup-i-2586
http://www.databreachtoday.in/interviews/challenges-indian-startup-i-2586