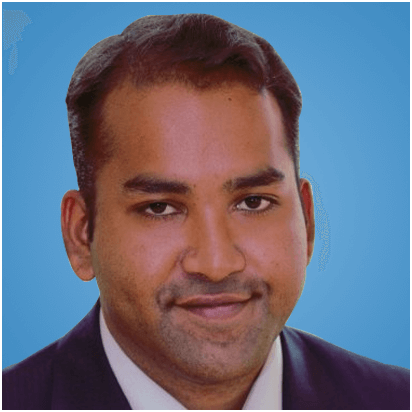 Vivekanand Gopalan
Vice President of Products at Indusface
Vivekanand Gopalan is a seasoned entrepreneur and currently serves as the Vice President of Products at Indusface. With over 12 years of experience in designing and developing technology products, he has a keen eye for building innovative solutions that solve real-life problems. In his previous role as a Product Manager at Druva, Vivek was instrumental in creating the core endpoint data protection solution which helped over 1500 enterprises protect over a million endpoints. Prior to that, he served as a Product Manager at Zighra, where he played a crucial role in reducing online and offline payment fraud by leveraging mobile telephony, collective intelligence, and implicit user authentication. Vivek is a dynamic leader who enjoys building and commercializing products that bring tangible value to customers.
In 2010, before pursuing MBA, he co-founded a technology product company, Warmbluke and created a first-of-its-kind innovative Civil Engineering estimator software called ATLAS. The software was developed for both enterprise and for SaaS users. The product helps in estimating the construction cost using CAD drawings.
Vivek did his MBA from Queen's University with Specialization in New Ventures. He also holds a Bachelor of Technology degree in Information Technology from Coimbatore Institute of Technology, Anna University, one of the prestigious universities in India. He is the recipient of the D.D. Monieson MBA Award, Issued by Queen's School of Business, presented to a student team which has embraced the team-learning model and applied the management tools and skills to become a peer exemplar. In his spare time, Vivek likes to go on hikes and read books.