Role:
This is a consulting position requiring project-oriented experience and a technical background in security consulting and ethical hacking. You will be required to carry out tests on a system to expose weaknesses in security report the findings for customers to protect themselves better. You will be required to research the application exploitation techniques and help engineering teams build relevant security products. Travel out of the local area will vary and is expected.
Job Description:
Perform vulnerability assessment and penetration testing of web and mobile applications for our customers, assist our customers in improving security posture of their applications
Perform research on new vulnerabilities, attack vectors, exploits, tools and industry trends for the above-mentioned services
Assist product engineering by identifying and showcasing new exploitation techniques and help build application firewall rules
Provide offsite and on-site consulting services to our customers
Act as front-line point of escalation on assigned client engagements, following up on open issues and acting as an escalation of contact for all customer issues.
Provide weekly reports of activity as defined by management
Candidate Profile:
The candidate should be a BE/MCA/MBA with IT security/ networking/system integration experience
Excellent communication and presentation skills
Experience in application security Risk Assessment/architecture design audit.
Experience of White box/Black box/Grey box testing (security source code review) on thin and thick based Applications
Experience in OWASP Application Security Verification Standard
Be an active member of the Info Sec team and contribute to achieving team goals as may be required.
Strong project management skills, including the ability to interact with a wide range of internal staffs and vendors.
Have a friend who
would love this?

Share with your network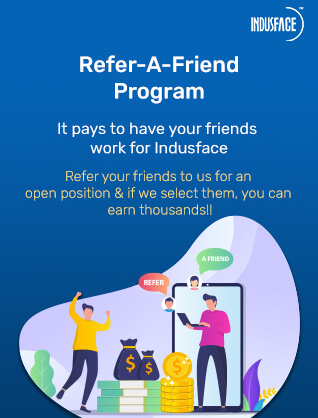 Fully Managed SaaS-Based Web Application Security Solution
Get free access to Integrated Application Scanner, Web Application Firewall, DDoS & Bot Mitigation, and CDN for 14 days

Indusface is the only cloud WAAP (WAF) vendor with 100% Customer Recommendation for 3 consecutive years.
A Customers' Choice for 2022 and 2023 - Gartner® Peer Insights™