#1 Security Product Company of India
Indusface Pvt. Ltd., global leader in application security products and solutions, was named the Security Product Company of the Year.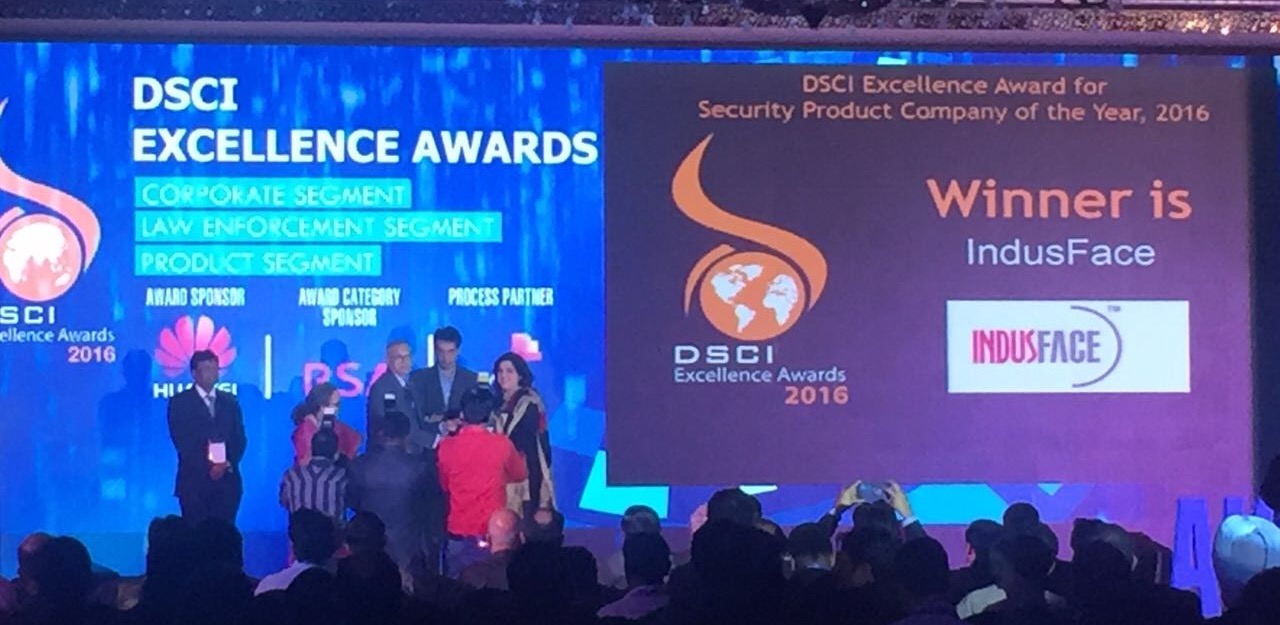 Indusface Pvt. Ltd., global leader in application security products and solutions, was named the Security Product Company of the Year to recognize, honor and reward their innovative in product idea to address real risks, build resilience, increase trustworthiness and create a conducive environment for businesses thus enabling organizations harness security as a lever for business growth.
The award was presented at the NASSCOM – DSCI Annual Information Security Summit 2016 held in Gurgaon.
In the last year, Indusface has not only been innovative in developing their flagship product suite 'Total Application Security' but their team has also ensured that the security products are globally available and easy to deploy for customers hosted across varying platforms. Earlier in 2016, Indusface launched its Total Application Security in partnership with Amazon Web Services for cloud availability. Recently, Indusface has also collaborated strategically with global companies to expand its reach while providing provide local support along with our TAS offering across ASEAN and US.
The year has also been eventful for the company in terms of awards. In the last 12 months, Indusface has been honored with at least five startup awards validating the company's vision of 360-degree security. They won the AWS 'Regional Innovation Partner: Technology Partner 2016, iSpirit's InTech50 Most Innovative Products from India 2016, Top Emerging Information Security Product Company by NASSCOM-DSCI 2015 and recognized amongst the Top 5 companies in Economic Times' Start-Up Awards Bootstrap Champ Category 2016.
"Humbled, Honored and excited to receive this prestigious award from Nasscom DSCI recognizing Indusface as the #1 Security Product Company of India", said Ashish Tandon, Founder & CEO, Indusface on receiving the honor.
About DSCI Excellence Awards
DSCI instituted the DSCI Excellence Awards in 2011 in line with its mission, to create trustworthiness of Indian companies as global sourcing service providers, and to assure clients across the world that India is a secure destination for outsourcing, and where privacy and protection of customer data are enshrined in global best practices followed by the Industry segments like Banking, Telecom, and e-Governance. The awards are categorized into three segments, namely Corporate and Law Enforcement and Product.
About Indusface 
Indusface is an award-winning application security leader protecting 800+ global customers with its unique Total Application Security platform that detects, protects, and monitors applications. Indusface has not only won all major startup awards this year including the AWS Regional Innovation Partner – Technology Award but our security products have also been mentioned in the Gartner Magic Quadrants for Application Security Testing and Web Application Firewall.