Role:
We are hiring web developers with strong skills in AngularJS, JavaScript, CSS, HTML, and experience in creating responsive user interfaces. If you want to be part of our engineering team in Bangalore that is building cutting-edge, award-winning Web application security products used world-wide, we would love to speak with you.
Job Description:
Develop modern, responsive front-end for the Indusface web application security products.
Collaborate with Product Management, UX designer, backend developers and build prototypes and UI layer.
Troubleshoot and fix defects, develop solutions for the existing issues.
Ensure security, performance, scalability, and responsiveness of the front-end
Candidate Profile:
4+ years of professional experience in front-end development
Strong web UI development skills using JavaScript, jQuery, CSS, HTML, AJAX/RESTful APIs
Experience in developing rich, responsive, single page UI using Bootstrap/AngularJS/any SPA UI framework.
Must demonstrate good understanding of end-to-end web application architecture.
Strong analytical skills, ability to own and solve problems independently, deliver on committed timelines.
Proactive, fast learner, willing to take on new challenges and able to work well in Agile environment.
Must demonstrate strong verbal and written communication skills, as well as positive interpersonal skill.
Good to have:
Knowledge of backend and Java programming
Familiarity with Linux operating system
Experience with early stage setting up UI from scratch – cradle stage of project.
Have a friend who
would love this?

Share with your network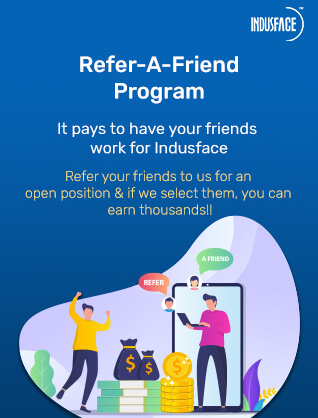 Fully Managed SaaS-Based Web Application Security Solution
Get free access to Integrated Application Scanner, Web Application Firewall, DDoS & Bot Mitigation, and CDN for 14 days

Indusface is the only cloud WAAP (WAF) vendor with 100% Customer Recommendation for 3 consecutive years.
A Customers' Choice for 2022 and 2023 - Gartner® Peer Insights™