Role:
Design and develop various product features, rest APIs and backend components in consultation with the CTO/Architect as per the functional and non-functional requirements
Collaborate with QA team and ensure through testing of your code is conducted
Update the solution to improve reliability, supportability, performance and scalability
Investigate product issues reported by customers and support team, and address the same in effective and timely manner
Learn and apply relevant technologies as per overall technical direction
Candidate Profile:
B.E. in Computer Science from a reputed University
Collaborative, Quality conscious, Self-motivated, strong in verbal and written communications
Software development experience of more than 6 years in building high performant, secure and scalable web applications
Design and development experience in Java 8, web applications, rest API, Spring, spring boot, spring data, relational db like MySQL and hibernate
Must be comfortable using Linux based system as a test platform
Must have good understanding of code management, release management tools
Fair understanding of dynamically scalable cloud architectures and big data solutions
Experience with AWS, Rabbit MQ, Kafka, Elastic Search, REDIS etc. is desirable
Some experience in front end development using GWT or Angular will be a plus
Have a friend who
would love this?

Share with your network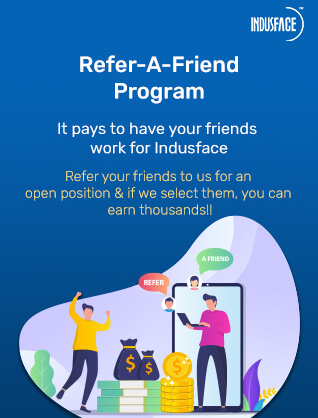 Fully Managed SaaS-Based Web Application Security Solution
Get free access to Integrated Application Scanner, Web Application Firewall, DDoS & Bot Mitigation, and CDN for 14 days

Indusface is the only cloud WAAP (WAF) vendor with 100% Customer Recommendation for 3 consecutive years.
A Customers' Choice for 2022 and 2023 - Gartner® Peer Insights™