Job Description:
Main Customer point of contact throughout the Customer's lifecycle starting from Onboarding, Scaling and Transformation, define success plan with clear deliverables, and ensure clear communication across the Customer operational areas.
Own overall relationship with assigned clients, which include Increasing adoption, ensuring retention, and satisfaction.
Establish a trusted/strategic advisor relationship with each assigned client and drive the continued value of products and services.
Work with clients to establish critical goals, or other key performance indicators and aid the customer in achieving their goals..
Collaborate with sales, Customer Support, and Professional Services teams to create a consistent approach to grow product solutions and develop a clear understanding to the broader account strategy
Work with support team internally to ensure the tickets logged by customers are getting resolved and escalate with escalation manager (when needed).
Work with customers to schedule onsite product classroom training which helps the customer to understand the product in depth and how they can use product to scale.
Advocate customer needs/issues cross-departmentally while working with Products and Engineering teams to prioritize bugs and enhancement requests.
Develop, prepare, and nurture customers for advocacy while working with Marketing team to publish case studies, video testimonies, getting speakers for events.
Identify and/or develop upsell/cross sell opportunities and work with Sales team closely to generate revenue and renewals while reducing customer churn ratio.
Scheduling cadence calls with customers on weekly & bi-weekly basis to understand the status of their production environment and any issues they have encountered with the product.
Scheduling Quarterly Business Reviews with customer to review status of customers journey and to build long term strategies.
Core Region would be Europe, North America , South America
Candidate Profile:
A Graduate with a Management Degree in Sales / Business Development / Marketing would be ideal
Fluent In written and oral communication (English).
Thorough knowledge or experience of having worked on application security based and cloud-based security solutions.
Minimum 4 years of work experience in related industry and in a sale, business development or customer success role
Excellent written, oral and presentation skills combined with strong interpersonal skills as well as technical skill sets which allow the individual to develop relationships at engineering, commercial and CXO levels throughout organizations.
Knowledge and experience of complete sales cycle management from prospecting to closing enterprise agreements.
Ability to think/act strategically and tactically.
An experience of responding to RFP's and tenders will be ideal
Have a friend who
would love this?

Share with your network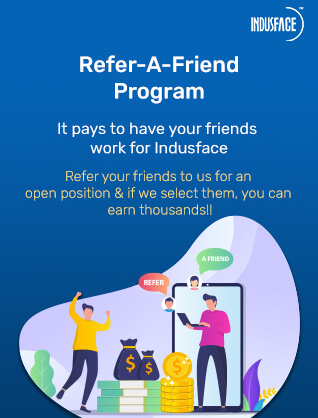 Fully Managed SaaS-Based Web Application Security Solution
Get free access to Integrated Application Scanner, Web Application Firewall, DDoS & Bot Mitigation, and CDN for 14 days

Indusface is the only cloud WAAP (WAF) vendor with 100% Customer Recommendation for 3 consecutive years.
A Customers' Choice for 2022 and 2023 - Gartner® Peer Insights™