Role:
As a MSS Engineer you will be responsible for the delivery of Security Management and Monitoring services to clients world-wide. The MSS Engineer will be performing activities such as ensuring availability and logging consistency of customer security. Also, at the same time you have to work with your colleagues to ensure there is unanimous understanding of the project deliverables and meet required timelines.
Job Description:
Analyze daily vulnerability scan results and identify inconsistencies if any in both scan results and report
Executive Client Support for an in-house information Security product
Perform analytical and logical troubleshoots of an issue reported.
Create, maintenance and manage support tickets.
Understand customer queries and take appropriate remedial actions. Identify and delegate queries which need to be probed further by the development team.
Summarize and document test results daily. Prepare monthly dashboards.
Communicate and coordinate with customers.
SaaS administration support
Conduct POC.
Technical Skills:
Good understanding of computer networks (firewalls, routers, ports, switches, network design), application issues / vulnerabilities, viruses, malwares etc.
Well-versed with windows and Unix/Linux environments
Proficiency in using Microsoft Word, PowerPoint and Excel
Basic knowledge of HTML, SQL and at least one programming language such as C, C++ or Java
Basic knowledge of vulnerability assessment / penetration testing will be desirable
Candidate Profile:
The candidate should be BCA with IT security/ networking/system
He / She should possess good academic background.
Willing to work in 24*7 support environment
Willing to work in Rotational shifts which would be including either (Monday, Tuesday) off or (Saturday, Sunday) off.
Good communication (spoken & written) and interpersonal skills
Ability to communicate with clients through various mediums such as e-mail, chat or phone
Self driven and able to work with teams
Excellent in trouble shooting and persistent in problem solving
Have a friend who
would love this?

Share with your network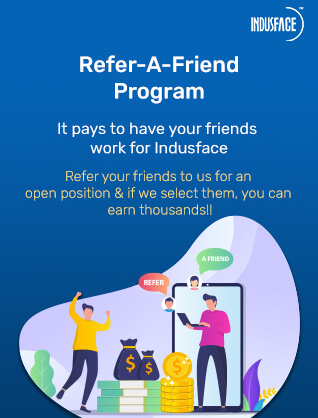 Fully Managed SaaS-Based Web Application Security Solution
Get free access to Integrated Application Scanner, Web Application Firewall, DDoS & Bot Mitigation, and CDN for 14 days

Indusface is the only cloud WAAP (WAF) vendor with 100% Customer Recommendation for 3 consecutive years.
A Customers' Choice for 2022 and 2023 - Gartner® Peer Insights™