Indusface Recognized as the Most Trusted Cybersecurity Company by Insight Success
Cybersecurity remains the top concern for businesses across industries, especially due to the sudden shift to a virtual work environment. While adversaries are attempting to exploit weak systems and come up with new innovative ways to penetrate systems, cybersecurity companies work around the clock to stay ahead. 
Indusface, a market-leading end-to-end cybersecurity service provider is highlighted in the list of most trusted cybersecurity companies, edition of Insight Success Magazine.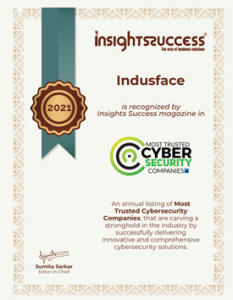 Indusface has received this recognition for its fully managed threat intelligence platform which integrates web application scanner (WAS), cloud-based Web application firewall (WAF), advanced threat protection, DDoS/Bot Mitigation, Manual Penetration Testing, and CDN along with round the clock fully managed application security service from experts.
During Covid Pandemic, Indusface supported enterprises to transition securely to the remote working environment, providing fully managed, intelligent, and integrated security solutions, which protect swiftly extended networks and endpoints. 
Crucially, AppTrana, the 'born in the cloud' platform simultaneously enables better risk-based protection, flexible & instant deployment, and easier management. 
A 
Clear Path to The Fearless Digital Transformation
Moving to the cloud and embracing digital technologies can aid businesses to innovate faster and ensure an improved customer experience, yet many people are struggling since the process of adopting digital transformation increases the risk surface. 
Indusface opens a clear path to drive fearless innovation by offering the right technologies, controls, and expertise to power their digital transformation securely. 
Our fully managed service is about managing cybersecurity risk, protecting what matters most, and detecting and responding risk faster than adversaries. 
"We want to enable you to go digital fearlessly and aid you to expand your business without worrying about the security of your application." 
"By keeping away the attackers, breach attempts, the efficiency of the business improves as the applications have to deal only with relevant payloads, logs, metrics, and data. So, a business can focus more on the positive emotions, benefits, and ROI metrics" – Indusface Founder and Chief Marketing Officer, Venkatesh Sundar
Applying KIS
 Principle
– 
Keeping 
It 
Simple
The unique perspective that made us to be listed in the most trusted cybersecurity companies list is our focus on KIS principle. Our priorities are always mapped to take the complexity out of protecting applications with our comprehensive, scalable application security service, which is easy to deploy.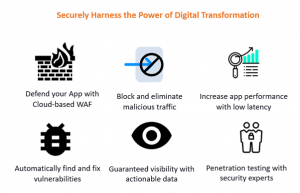 Indusface has been the recipient of various other awards like Nasscom DSCI excellence award – #1 product company of India, Economic Times Start-up Award 2019 and Intact 50: Innovation for a Smarter Future. The company has also been mentioned in the leading analytics reports, including the Gartner Magic Quadrant report. 
The winners were named in Insights Success – the best business magazine across the world on the edition – the Most Trusted Cyber Security Companies, which you can see here