How Your Business Can Achieve Cybersecurity Compliance?
Over 22 billion records were exposed worldwide across 4145 publicly disclosed data breaches in 2021.
These data breaches would be less likely if businesses strictly adhered to cybersecurity compliance.
Noncompliance can have other significant consequences, including legal penalties, damage to reputation, and loss of third-party trust.
Cybersecurity compliance is the one area that no business should neglect it. They have vital information to protect from hackers.
Here is an in-depth guide outlining cybersecurity compliance, how it impacts your business, and how to get started with a compliance program.
What Is Cybersecurity Compliance?
Cybersecurity compliance is a set of standards and regulatory musts a business can adopt. These help businesses follow best practices. Especially in handling sensitive customer data.Authorities, agencies, and the government made these standards to protect information confidentiality, integrity, and availability.
It is a formal way to protect your organization from cyberattacks like DDoS attacks, malware, phishing, and ransomware.
Why Is Cybersecurity Compliance Important?
No matter the size of the business, businesses are at risk of cyberattacks. If you don't have a plan for defending your business, you're in a worse situation than you might think.But what plan do you follow? What technology do you need? Who on your team will keep an eye on what is going on? How will you and your team handle attacks?
Having a set of rules to follow makes security management easier. With cybersecurity compliance management, you will know what your organization needs to do to defend your company. You can keep sensitive information safe.
For example, the Cybersecurity and Infrastructure Security Agency (CISA) has recognized 16 critical infrastructure sectors businesses need to pay attention to.
These have been made around protecting national security, public health and safety, the economy, and so on.
What Types of Data Matter to Cybersecurity Compliance?
These are the main types of data that are important to protect:Personally Identifiable Information (or PII)
First and last name
Date of birth
Address
Social security number
Mother's maiden name
Financial Information
Credit cards
Bank accounts
Personal Identification Numbers (PINs)
Credit card history
Credit ratings
Protected Health Information (or PHI)
Medical history
Insurance records
Appointment history
Prescription records
Hospital admission records
Others 
Race
Religion
Marital status
Login information
IP addresses
Biometric data (like fingerprints, voice prints, or facial recognition)
What Are Major Cybersecurity Compliance and Regulations?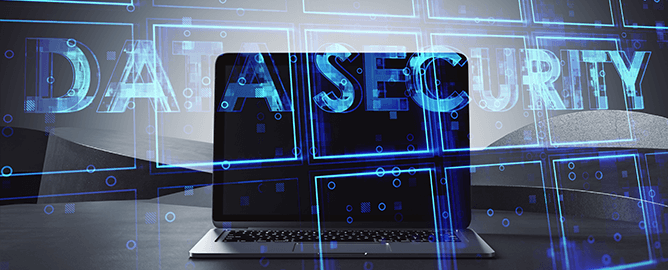 Compliance in cyber security can sometimes be difficult. It can be hard to know which standards to follow. There can also be an overlap in requirements depending on the company.
Here are some common compliances in cyber security requirements:
GDPR
It stands for General Data Protection Regulation. EU (European Union) enforced this regulation in 2018. GDPR gives greater control over personnel data processing.
To meet these requirements, you must implement technology to prevent data breaches and cyberattacks. You need to have policies to ensure adequate processes are followed.
It includes the following principles:
Accuracy
Lawfulness
Accountability
Storage limitation
Purpose limitation
Fairness and transparency
Data minimization
Integrity and confidentiality (Security)
You can understand the Indusface GDPR Data Processing Addendum here.
NYDFS 
The New York Department of Financial Services (NYDFS) established this regulation in 2017. It outlines requirements for financial service providers who may or may not reside in New York.
The basic principles outlined in NYDFS are
Conduct risk assessments
Build a program with cybersecurity controls to detect risk
Proactively respond to incidents
HIPAA
It stands for Health Insurance Portability and Accountability Act. This regulation ensures PHI's confidentiality, integrity, and availability.
Its primary goal is to ensure that individuals' healthcare data is adequately secured. It aims to protect the privacy of people who seek healing.
HIPAA covers the following entities:
Healthcare providers
Health plans
Business associates
Healthcare clearinghouses
PCI DSS
It stands for Payment Card Industry Data Security Standard. This regulatory standard provides security controls around credit card data to reduce payment fraud.
All service providers who handle credit card information must comply with this standard. A few requirements for PCI DSS Compliance include the following:
Use and maintain firewalls
Protect cardholder data
Encrypt transmitted data
Use updated software
Unique IDs for access
Restrict data access
Restrict physical access
Scan for vulnerabilities
SOC 2
It represents the System and Organization Control 2. American Institute of Certified Public Accountants (AICPA) enforced this standard. This report applies to SaaS companies and organizations that store client data in the cloud.
It is based on the following principles:
Availability
Safety
Processing integrity
Secrecy
Privacy
Pen testing is an excellent way to satisfy this audit.  SOC 2 report includes two types:
Type 1 evaluates whether the system design meets the above trust principles
Type 2 describes the system's operational efficiency
5 Steps You Can Take to Ensure Compliance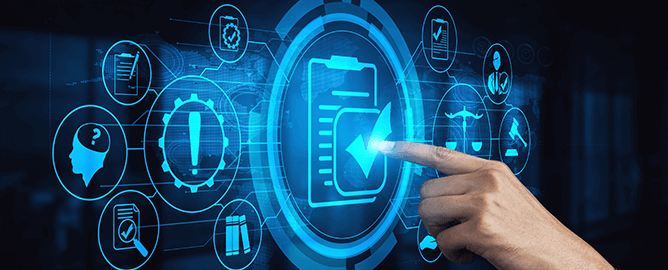 1. Identify Your Data Classification and Regulation Requirements
To start with compliance, it is crucial to figure out what laws and regulations you must comply with. Compliance requirements vary from state to state. They also vary by industry.
Next, determine what kind of data you are processing. In many regulations, additional controls exist for a certain type of personnel data.
2. Build A Risk Assessment Process
Many regulations state that businesses must take proper steps to protect data. The only way to determine what controls are required is by performing a risk analysis.
Regular internal risk audits enable you to find where you fall short on security. It also highlights your weakness and area you need to improve.
Security scanners and pen testers usually do these audits. It also helps you to prepare for external audits conducted by regulatory agencies.
3. Build Security Controls to Mitigate Risk
The next step in cyber security compliance management would be to set up relevant controls. Based on the result of your risk assessment, you need to implement security controls to prevent and mitigate the threats.
The controls can be physical controls like fences and cameras. It can be technical/ security controls like:
Access control lists
Network firewalls
Encryption
Cyber insurance
Incident response plan
Patch management schedule
Password policies
Employee training
4. Educate Employee
Employee cooperation is vital for your business's cybersecurity compliance. Make sure that your employees are aware of it. Train your employees on security policies and acceptable code of conduct.
Also, ensure they understand the importance of compliance and the consequences of not adhering to them. Further, this helps you to build a security culture at your workplace from the gross-root level.
5. Stay On Top of Regulatory Changes
The compliance program does not stop once you have implemented your policies and controls.
Cybersecurity compliance and regulations are constantly changing. You must continuously track for new changes or risks in the regulatory environment. The compliance team should monitor the controls implemented to identify any room for enhancement.
What Businesses Can Gain from Cybersecurity Compliance?
There are several things a cybersecurity compliance program can help you do:
Set up better security for your business. Which may seem obvious. But the peace of mind you get from knowing you can defend your business from attackers is worth the trouble.
Defend against attacks. With the right security program in place, you can find attacks. Understand the attacks. And be better prepared for possible attacks.
Increase trust with customers. Customers don't like making payments online if they don't feel safe. There are still a lot of people who don't like using PayPal. Better security means more trust. More trust means more sales.
Protect your reputation. Data breaches can lead to lost trust with your customers. That can mean losing money over the long haul.
Increased revenue. A better customer relationship means you are less likely to miss out on business. You're also more likely to close more sales. This is especially the case if your online services continue to stay up and customer data isn't stolen.
Conclusion
Cybersecurity compliance should be your first step to implementing the right security technologies. This step helps you protect sensitive data. That means you can keep up a better relationship with your customers long-term.
If you aren't sure how to make your company compliant. Or if you need help with cyber security compliance management. Don't hesitate to reach out to Indusface.
We can help you with the steps you need to take. It's better to do everything and get it right the first time. Having to do it over again can cost you time and money.
Stay tuned for more relevant and interesting security articles. Follow Indusface on Facebook, Twitter, and LinkedIn.