PM's Digital India Vision: The Security Challenges
The program, which aims to step up digital connectivity across the country, could give way to new cyber threats
Prime Minister Narendra Modi's Digital India Campaign has the potential to be one of the most transformative programs launched in recent times. The PM wants to leverage technology to drive the nation and bring in transparency within governance and simplify citizens' access to public services. The project includes the creation of ICT infrastructure like the high-speed Internet at Gram Panchayat level, on-demand availability of government services like health, education, etc, and digital empowerment of citizens, especially through digital literacy.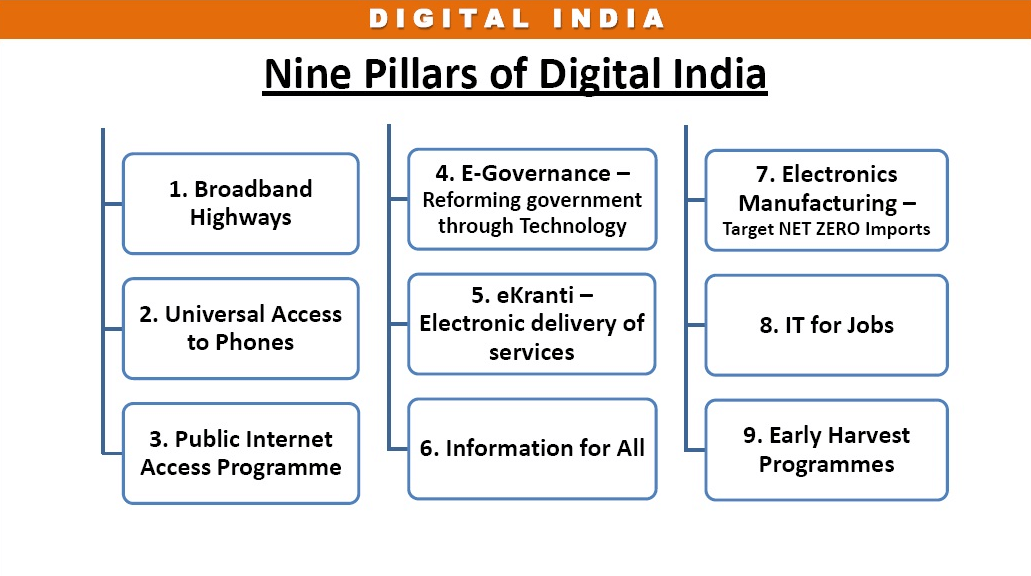 The Digital India vision is in sync with several other IT initiatives that the government has been taking. The implementation of several e-governance projects across different departments and domains, both at the central and state levels, has led to an increase in government's IT spending. The government has recently also allocated a fund of Rs 10,000 crore to support the development of technology start-ups. The Indian Government is gradually becoming an important contributor to the growth of the domestic IT market.
Industry experts believe that Digital India vision along with ongoing e-governance initiatives could provide the much-needed impetus to India's economic growth. About a third of India's 252 million internet users and a fourth of mobile internet users reside in rural areas. But internet penetration in villages at 8.6%, compared to 37.4% in cities, has a long way to go, and this is what 'Digital India' hopes to change. As per a World Bank report, a 10% increase in a country's broadband connections can lead to a 1.38% rise in its gross domestic product.
Rising Need for Cyber Security
Increased connectivity and greater use of technology would undoubtedly benefit the masses, but at the same time it could throw up a new set of vulnerabilities and web application security challenges. Past incidents have shown that cybersecurity is one area where India is clearly lacking. As per the cyber-crime data maintained by the National Crime Records Bureau, a total of 1,791 cases were registered in 2011, which grew to 2,876 cases in 2012, and to 4,356 cases in 2013. Hacking formed close to 60% of all cyber offenses.
There has been an alarming rise in cybercrime in India and the government has been continuously struggling to cope up with the latest trends of attacks. The Indian Computer Emergency Response Team (CERT-In) reported around 13,000 incidents of a web security breach in 2011, which grew to 22,060 in 2012. In fact, the combined hacking attempts on Indian websites for the year 2011, 2012, and 2013 were 308,371, out of which 78 were government sites with reports of spam, malware infection and system break-in. In the first half of last year, approx. 62,000 units had been reported. These incidents included phishing, spamming, malicious code, website intrusions, etc. Apart from domestic cyber-attacks, India also faces tough cyber threats from countries including Pakistan, China, UAE, US, Turkey, Brazil, Bangladesh, Algeria and nations in Europe.
Given the increasing security challenges in digital space, using secure software, applications and portals become extremely important. With vast amounts of personal data of citizens residing on government's IT systems, protection of people's privacy is very critical. It is necessary to have mature software procurement practices, with the required focus on security considerations. This would not only play a vital role in the protection of government IT infrastructure but would also help in enhancing trust among all stakeholders, including citizens.
Are We Doing Enough?
To counter this alarming increase in cybercrimes, the government has allocated a sum of Rs 800 crore to set up a center to help people in checking and cleaning their computer systems from viruses and other malware. The program intends to build capability to not only track the malware in the system but also clean the infection.
The National Cyber Security and Coordination Centre (NCSC) will conduct a real-time assessment of Internet traffic data and generate actionable reports for various agencies. As a multi-agency body under the Department of Electronics and IT, the NCSC will include the National Security Council Secretariat, the Intelligence Bureau, the Research and Analysis Wing (RAW), the Indian Computer Emergency Response Team (CERT-In), the National Technical Research Organization (NTRO), the three armed forces and the Department of Telecommunications. It is expected to subsume the work done by CERT-In as well as issue alerts in the event of a cyber-attack.
The Modi government has certainly done a good job by announcing such promising programs that have the potential to transform the lives of many Indians. However, programs like 'Digital India' cannot succeed in achieving their objectives unless collective action is taken by all government departments to ensure real e-governance. And e-security has to be a critical element of this drive. So far, cybersecurity in India has not received the attention it deserves. The National Cyber Security Policy announced in 2013 has also not been properly implemented. Under these circumstances, the prime minister may need to take more concrete steps to safeguard his vision of Digital India.
Sources:
http://indianexpress.com/article/india/india-others/govt-admits-cyber-attacks-but-says-cant-identify-culprits/
http://timesofindia.indiatimes.com/tech/tech-news/Govt-orders-security-audit-of-IT-infrastructure/articleshow/38398644.cms